How Does a CNC Machine Work?
When you are looking at the best ways to engrave, etch, or cut any solid material, it will be a good option to get a CNC machine for the job, whether you want to get a hobby CNC machine, mini CNC machine, or a larger more commercial machine. Your choice in machines depends on what type of material you want to cut or engrave as well as the type of industry you are working in. CNC machines can also vary in quality, so when you are out shopping for one, you must make sure you look at the best brands along with the different kinds of accessories and other equipment that comes with it.
CNC Machine Compared to CO2 Laser Engraver
Small businesses and hobbyists have also gravitated towards laser cutting machines. This machine works on the same type of 3 axis (XYZ) setup as CNC equipment. Instead of a router you have laser head powered by a CO2 laser tube. The CO2 laser engraver or cutter comes in platforms ranging from super small 12×12″ to well over 8×12′ engraving area.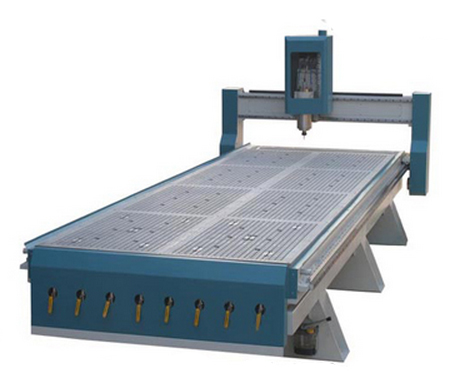 The most important aspect, however, of a CNC machine is the software that sends commands to the CNC equipment. A machine is only as functional as the software behind it. CNC stands for Computer Numerical Control and this type of machine works by way of a pre-entered sequence or programmed pattern that is sent to the cutting device. A CNC machine utilizes various types of software depending on the type of machine and materials that you plan on engraving or cutting. For instance, a wood CNC machine will use different software to that of a metal lathing machine or acrylic CNC machine. With some computer programs, you can change the settings depending on what you want them to do, whether you want to etch wood, or cut automotive parts.
Getting a Wood CNC Machine
With cutting or engraving wood, you can choose from 2D machines, and with any wood CNC machine you can get a rotary tool attachment that you can create any 3D shape. A wood CNC machine normally uses multiple separate heads that can either be used individually or simultaneously. Additionally, these machines normally come with a dust collector built in to the machine, but you can also get a separate attachment for this. When working with wood there is a lot of debris and dust, which is why a collector tray is so important. The wood CNC machines normally reach speeds of between 13 thousand and 24 thousand RPM. Also, because you are working with wood, the cutting table usually has a suction to keep the wood pieces in place. Sometimes a pod will be used to lift the wood off the table where undercutting is required.
Why Use a Mini CNC Machine
For many people, a smaller CNC machine is required, especially for hobbyists or in work environments where space is limited. A mini CNC machine is recommended for those smaller jobs where you are cutting or engraving small items like key rings, computer chips or small decorative items. These small machines can be used for any type of engraving, etching or cutting, including those for metal, acrylic, wood, leather, and even glass.
Choosing a Hobby CNC Machine
If you enjoy creating engraved, routed or etched materials as a hobby, whether you like creating home décor items, or specially designed wooden toys for the kids. Anything that you enjoy making can be done on your hobby CNC machine and you can get simple software programs that are easy to use, and where you can control the settings depending on what you want to engrave or cut.
Benefits of a Desktop CNC
With the wide range of mini, portable CNC machines out there including the hobby CNC machine options, you might wondering about getting a desktop machine or one with a separate cutting table. Firstly, although the cutting table options give you the correct height and stability, the desktop CNC will take up a lot less space. What you should do is select the desk that you will use this machine on based on its strength and the height, whether you prefer working standing up or sitting down. Also, be sure to leave enough space for any cooling trays and dust collectors if they do not come built into the machine that you purchase. Aside from the convenience factor, the desktop CNC is also ideal for people who want to do some engraving in their spare time, and want to be able to pack the machine away after each use.
With the wide range of CNC machine options, you can easily find the best one that will suit your needs, whether you want to engrave small objects or use a more complex one for industrial or commercial items.